Market Recap
now browsing by category
Whats been going on in the market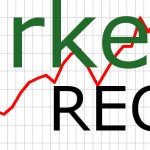 Market Recap
December 9, 2013
 New Homes Sales Gain Biggest in 30 Years:
Sales of new U.S. single-family homes recorded their biggest increase in nearly 33-1/2 years in October, suggesting the housing market recovery remains intact despite higher mortgage rates.
The Commerce Department said on Wednesday sales jumped 25.4 percent to a seasonally adjusted annual rate of 444,000 units. It also said new home sales fell 6.6 percent in September.
The strong rise in new home sales, which are measured when contracts are signed, suggested higher mortgage rate had not derailed the housing market recovery.
Strong new home sales in October saw the stock of houses on the market falling 3.7 percent after touching their highest level in nearly three years in September. Despite the tight supply of properties, the median price of a new home slipped 0.6 percent from a year-ago.
At October's sales pace it would take 4.9 months to clear the houses on the market, down from 6.4 months in September. A supply of 6.0 months is normally considered as a healthy balance between supply and demand.
What happened last week?
Mortgage backed securities (MBS) lost -70 basis points (BPS) from last Friday's close which caused 30 year fixed rates to move higher for the third consecutive week. We saw our best rates on Monday and our worst rates on Friday morning.
Last week was all about jobs and the labor picture. And the picture certainly brightened.  With ADP Private Payrolls, Initial Weekly Jobless Claims and the Non-Farm Payroll report all coming in better than market expectations.  Friday's Non-Farm Payroll Report came in at 203K vs market expectations of only 180K.  It marked the second straight reading of 200K or more.  The Unemployment Rate fell from 7.3% to 7.0%.
Why do more people going back to work make mortgage rates go up?  Mortgage rates have been artificially too low for two primary reasons.  First, the Federal Reserve purchases $85 billion of Treasuries and MBS each month which creates higher than normal demand for mortgage bonds which in return pushes down mortgage rates.. The Fed has made it very clear that they will begin to lower that amount of monthly purchases once the labor market improves enough.  Most economist are now projecting that the Fed will begin to "taper" in the first quarter of 2014. During this summer (when rates were lower) it was projected that the Fed would begin to taper in the second  half of 2014.
Secondly, an improvement in the labor sector means economic growth and growth leads to inflation.  While there is certainly no  threat of inflation in the short term, bond holders look long-term and any inflationary threat is always negative for bonds and therefore bad for mortgage rates.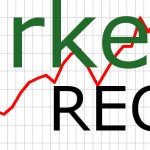 November 18, 2013
Expert: Multi-Year Growth Ahead for Housing
Margaret Kelly, CEO of Denver-based RE/MAX, is bullish on housing.
"Overall, we are in the early stages of a multi-year sustainable housing recovery which is based on an improving economy, increase in job growth, decrease in the unemployment rate, pent up demand for housing from all four generations, and an increase in household formation and immigration," Kelly told Wall Street analysts on a conference call last week, the first since the company, founded in Denver, went public in October.
"So with home sales rising, affordability in check, supply starting to normalize and mortgage rates still well below the 40-year average, we believe we will continue to see positive momentum in the real estate market," she said.
Kelly noted that the number of Realtors nationally peaked at about 1.4 million and now stands at about a million.
In the "heat of the market," (prior to the Great Recession) "quite honestly, anybody thought they could sell a home and make a commission," she said. "And I think people who jumped into the real estate business really didn't understand it."
 What Happened to Rates Last Week?
Mortgage backed securities (MBS) gained +70 basis points from last Friday's close which caused 30 year fixed rates to move lower for the first time in three weeks. We saw our best rates on Thursday and our worst rates on Tuesday.
We had a holiday-shortened week with very few economic releases.  And the releases that we did have: Initial Jobless Claims, Productivity, Import Prices, Production, and Wholesale Inventories were all relatively close to market expectations and therefore did not have a major impact on mortgage backed security pricing.
We had a large supply of U.S. Treasury auctions hit the market.  The three year and 10 year notes saw some very strong demand and the thirty year bond saw a slight pull-back in demand.  The bond market, which controls interest rates,  did not have a major reaction to these auctions.
The big market mover last week wasn't any data at all.  It was speculation….not facts but speculation.  And that speculation was about when the Federal Reserve would begin to decrease the amount of their monthly purchases of U.S. Treasuries and mortgage backed securities.  The current level of these monthly purchases is $85 billion.  At some point in time in the future, the Federal Reserve will change that monthly purchase amount to a lower figure and eventually end it all together.
Janet Yellen's prepared statement and responses to the questions posed by the Senate Banking Committee last week was single biggest factor in helping mortgage rates to improve last week.   MBS responded positively to her dovish comments that she supports keeping Quantitative Easing (QE)  in place much longer until the economy is in better shape and stated that even after the Fed starts to slow their bond purchases that she anticipates the Fed standing pat on their Fed Fund Rate (0.00 to 0.25%) for a long time after QE is over.  This had bond traders rethink their current position on when they anticipated a "taper" to occur.  As they (the bond traders) think that the Fed will wait longer until decreasing their monthly bond purchases, your rates improve.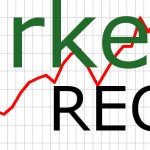 September 24, 2013
 Existing Home Sales Rise to 6 1/2 Year High:
U.S. home resales hit a 6-1/2 year high in August as buyers flocked back to the market to lock in cheap borrowing costs amid rising mortgage rates, a signal of continued strength in the housing market recovery.
The National Association of Realtors said on Thursday existing home sales increased 1.7 percent to an annual rate of 5.48 million units last month, the highest level since February 2007 when property values began to decline after the sector's boom and bust.
Tale of the tape:
Existing Home Sales – 5.48 million unit rate – 6.5 year high
Inventory Supply – just 4.9 months, well below the six month supply level that would indicate a strong housing market.  So, this indicates a very strong market.
Median Home Price – up 14.7% to $212,100 from a year ago.
Distressed Home Sales
– only 12% of sales, this is the lowest level since 2008!How long will the short drop in mortgage rates last?  It will certainly spark even more buyer interest that missed the last drop in rates.
What Happened to Rates Last Week?
Mortgage backed securities (MBS) gained +130 basis points from last Friday's close which caused 30 year fixed rates to move to their lowest levels in the past 30 days.
Mortgage backed securities were trading in a very narrow range until Wednesday's Federal Reserve Open Market Committee Meeting (FOMC).
And they shocked bond traders by electing not to taper at that meeting.  While, our own internal survey showed that only 20% of over 4,000 originators polled expected a taper announcement, over 80% of bond traders and hedging operators did expect a taper announcement.
So, the fact that they made no taper announcement was unexpected by traders and a shock to the system.  As a result – MBS shot up just over +80 BPS just after the FOMC statement was released and then another +25BPS after Bernanke's press conference.
Keep in mind that the Fed does not have to wait until their next meeting in December to take action.  The made it very clear that it is already part of their program – that they can change the size and nature of their asset purchase program ANY time that they want.  This has traders focused in on any economic news that would give the Fed enough ammunition to adjust their monthly bond purchases this year.  And this week we have some very big economic reports such as GDP, Durable Goods Orders and Consumer Confidence.  All of which will be very closely watched by trader.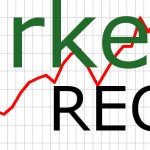 Market Recap
August 19 2013
New Homes Continue to Heat Up:
Two separate reports were released that showed continued growth in the New Home sector:
Home Builder's Index:
Builder confidence in the market for newly built, single-family homes rose three points to 59 on the National Association of Home Builders/Wells Fargo Housing Market Index (HMI) for August, released today. This fourth consecutive monthly gain brings the index to its highest level in nearly eight years.
"Builder confidence continues to strengthen along with rising demand for a limited supply of new and existing homes in most local markets," noted NAHB Chief Economist David Crowe.
Housing Starts:
Nationwide housing starts rose 5.9 percent to a seasonally adjusted annual rate of 896,000 units in July as multifamily construction rebounded from a dip in the previous month, according to newly released figures from HUD and the U.S. Census Bureau.
Regionally, combined housing starts activity posted solid gains of 40.2 percent in the Northeast, 25.4 percent in the Midwest and 7.2 percent in the West, respectively, in July, while the South posted a 7 percent decline.
What Happened to Rates Last Week?
Mortgage backed securities (MBS) lost -182 basis points from last Friday's close which caused 30 year fixed rates to move upward.  Mortgage rates hit their second highest level in 2013.
We had a very busy week with a large amount of economic data that was released.  But most of the data including Retail Sales, PPI and CPI were all close to market expectations and didn't really impact rates.  But we did have a much better than expected Initial Weekly Jobless Claims report and that helped to pressure MBS (bad for rates).  The preliminary reading for the Consumer Sentiment Index was much weaker than expected and normally would have helped rates, but the market was under too much pressure from two big factors.
And those two factors are: Strength in Europe and speculation that the Federal Reserve Bank would begin to decrease their monthly bond purchases in September.  And those two factors are likely to be the major driving force in mortgage rates this week too.